Cheyenne NWS Predicts Wet, Windy Weather For SE Wyoming
Just in time for the official arrival of fall on Thursday, southeast Wyoming can expect a significant change from the warm summer-like weather we have been seeing of late.
That's according to the Cheyenne Office of the National Weather Service. The agency posted this statement on itS website:
"A cold frontal passage and upper level low pressure system to the west will interact with abundant moisture to produce scattered to numerous showers today and tonight. There may be a few rumbles of thunder as well. High temperatures today will be 20 to 30 degrees cooler than Tuesday. Autumn begins at 7:03 PM MDT Thursday."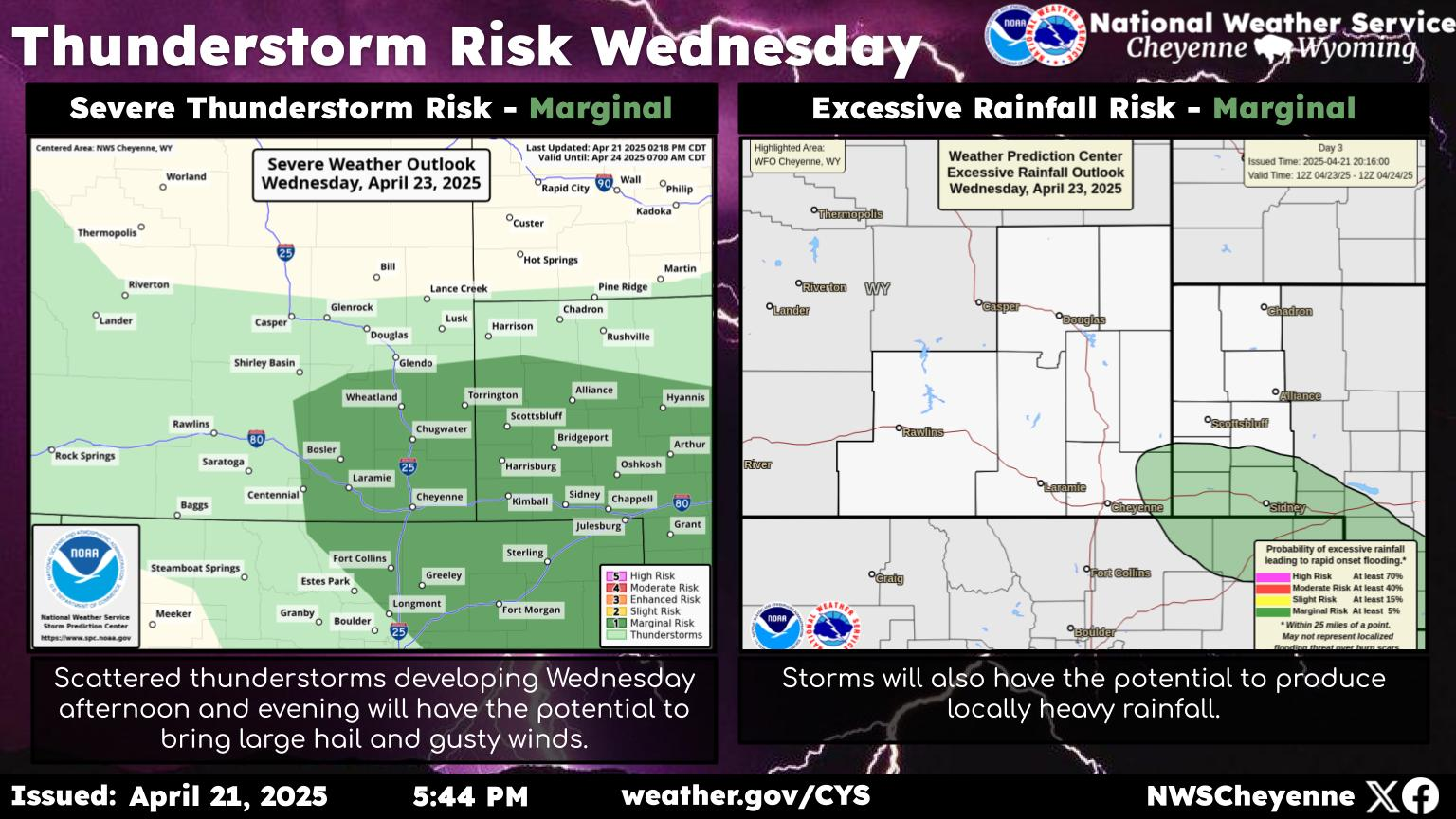 A high wind watch has been posted starting Thursday evening:
330 AM September 21: A High Wind Watch has been issued for the Arlington and Elk Mountain areas along Interstate 80 from late Thursday night through Friday afternoon. Sustained west winds of 30 to 40 MPH with gusts up to 60 MPH are possible. Light, high profile vehicles will be vulnerable to blow offs or blow overs. For the latest forecast, go to weather.gov/cys.
And things should be warming up somewhat for this weekend, within highs possibly reaching back into the 80's range according to the agency..
Looking ahead to the late week forecast, Thursday will be cooler like Wednesday with rain showers continuing across the region. A gradual warm up begins Friday headed into the weekend with drier conditions expected. However, strong winds look to potentially return to the wind prone areas of southeast Wyoming Friday morning. Stay tuned this week on the potential for high winds Friday!
Click here to view photo gallery