Cheyenne National Weather Service: Heavy Rain, Wind Possible
SVphotography
The Cheyenne Office of the National Weather Service says storms are possible this afternoon [Aug. 23] in southeast Wyoming.
The agency posted this statement on its website at 11:15 this morning:
Here's a quick looks at the possible timing of showers and thunderstorms across the area this afternoon from one forecast model. Storms are most likely to develop between 2-4 PM continuing into the early evening. Best chances will remain from east-central Wyoming into the northern Nebraska Panhandle. Main hazards will be occasional lightning, brief periods of heavy rainfall, and gusty winds up to 35 mph. Storms are not expected to be severe, but remember when thunder roars, go indoors.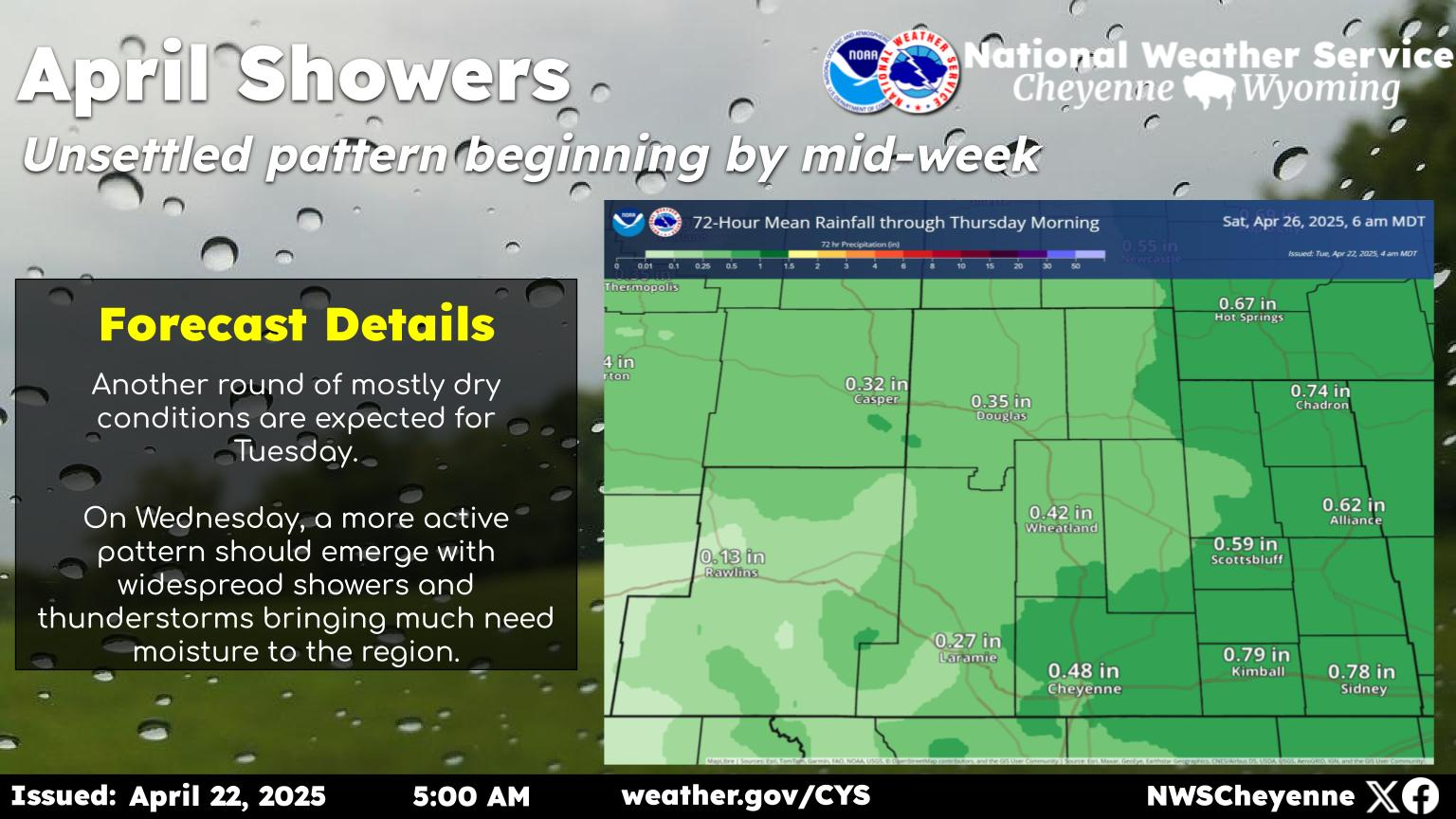 Cheyenne Frontier Days-Thunderbirds
Cheyenne Frontier Days-Thunderbirds