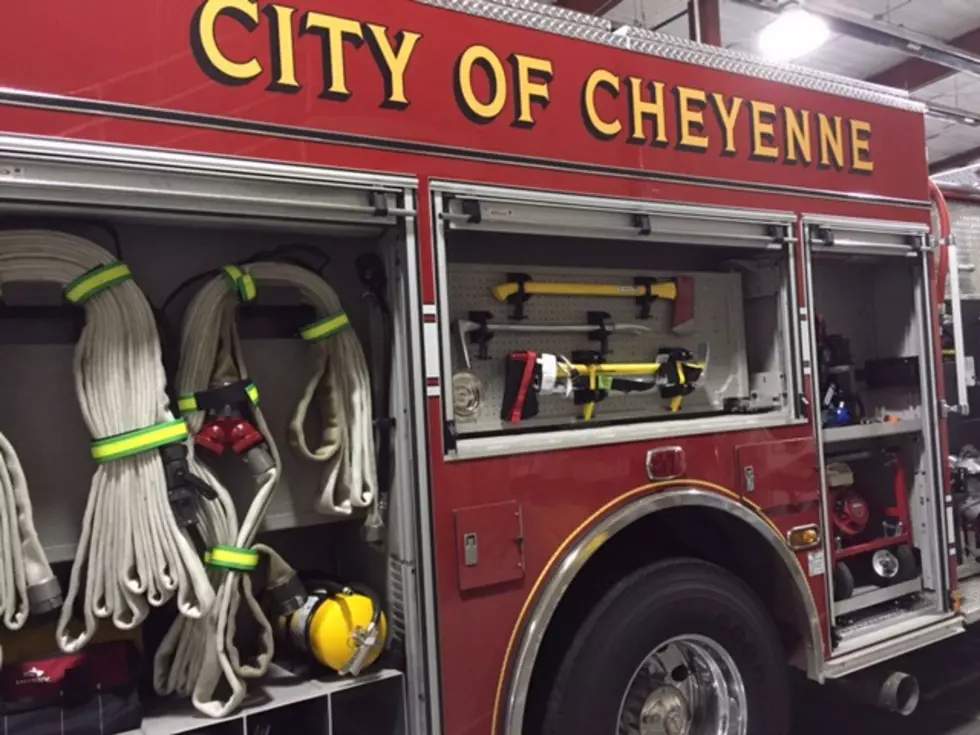 One Hospitalized In Cheyenne Structure Fire
Byron Mathews, Cheyenne Fire Rescue
One person was in stable condition at Cheyenne Regional Medical Center at last report following a Sunday night structure fire, according to a news release from the City of Cheyenne.
According to the release, firefighters were called to the 600 Block of Storey Avenue just after 7 p.m. on Sunday. The fire was soon under control, and firefighters were able to leave the scene by 9:30 p.m. According to the release, a smoke alarm alerted the people in the building to the fire, and a sprinkler head was activated, containing the fire in one area as opposed to spreading throughout the building.
Bystanders were able to remove a victim from the fire area into a hallway, and Cheyenne Fire Rescue firefighters were able to get the person out of the building.
American Medical Response responders offered the victim first aid on the scene, and the person was later taken to Cheyenne Regional Medical Center, where at last report they were in stable condition.
The cause of the fire is still under investigation, according to the release.
Who Will The Broncos Next Coach Be? Top 10 Candidates For the Job
The Denver Broncos' next Head Coach will have a lot of eyes on him as the pressure of turning this legendary franchise around is as big as it gets. It's important to pick the right guy for the job, so here are 10 available coaches right now that could potentially fill the void in Denver.