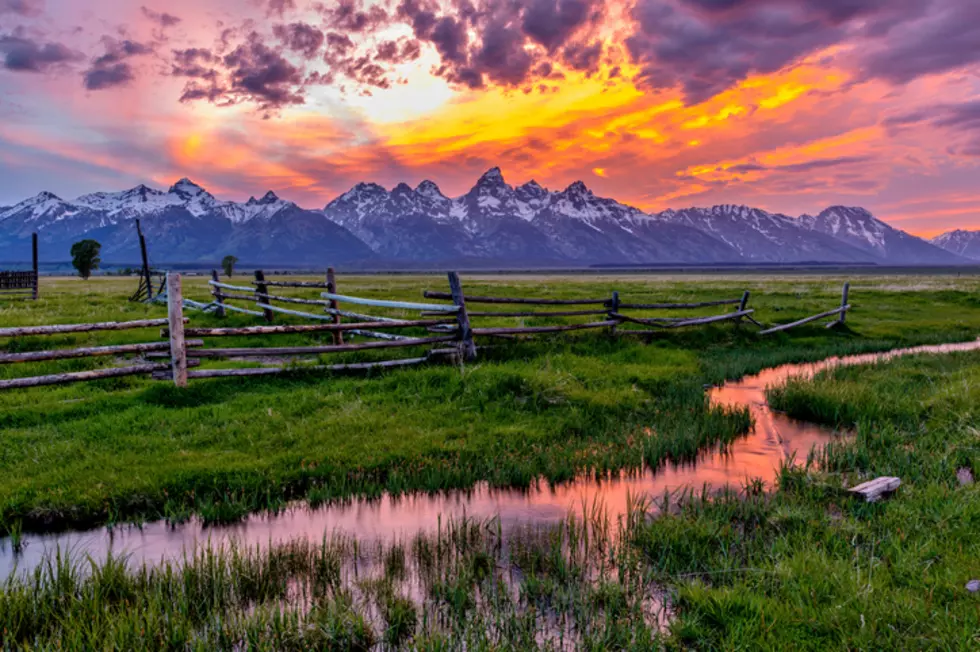 Kim Kardashian Sees Family Living In Wyoming In 10 years
Thinkstock
"I see us living on a ranch in Wyoming," is what Kim Kardashian told her husband Kanye West in a recent interview with Vogue Arabia.
Kim is currently 38 years old and working on taking the bar exam in April of 2022. Last year she started a four-year apprenticeship with a law firm in San Francisco. But once that is all taken care of she wants her, Kanye, and their four kids to relax in Wyoming for the rest of their lives, according to People.
For the interview with Vogue, Kim was interviewed by her husband Rapper Kanye West. It is well known that Kanye loves the Cowboy State. He has a recording studio here and comes often to get away and get work done. So, when Kim revealed she wanted to be living in Wyoming in 10 years it wasn't a complete shock. Her plan would be to have a ranch in Wyoming where they lived most of the time but houses in Palm Springs and Los Angeles. Also, she would be a lawyer. Could you imagine being represented by her?
Although they would live in Wyoming, she would be a lawyer in New York, Washington D.C., and Los Angeles, she would just fly back and forth. While living in Wyoming she would try to work on prison reform in the state.